Cătălin Burcea,
"Safety Room"
creart Gallery
Piața Lahovari 7, Bucharest

February 20 - April 5 2020

Opening: February 20 2020, 7 - 9 PM

Curator: Răzvan Ion
Back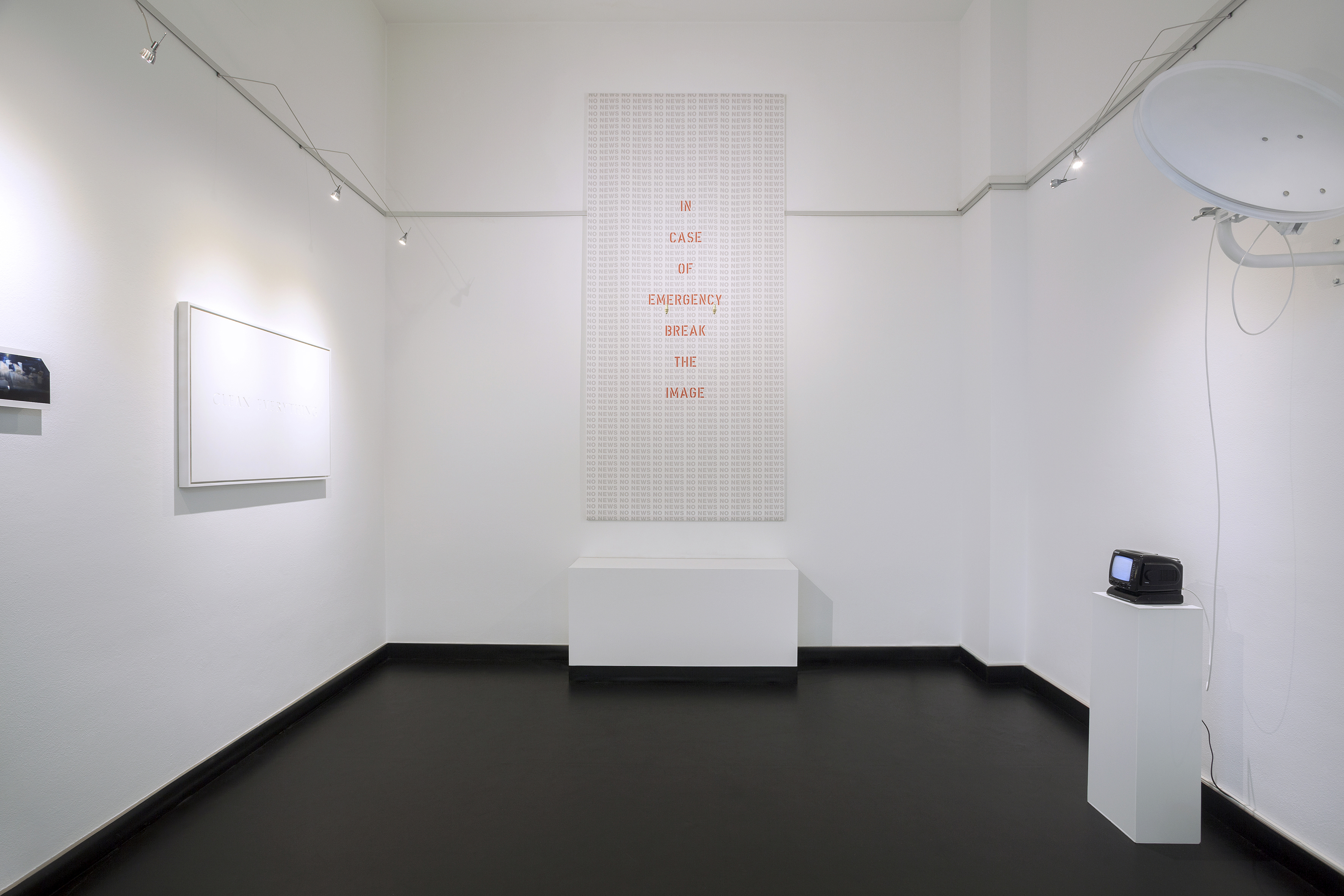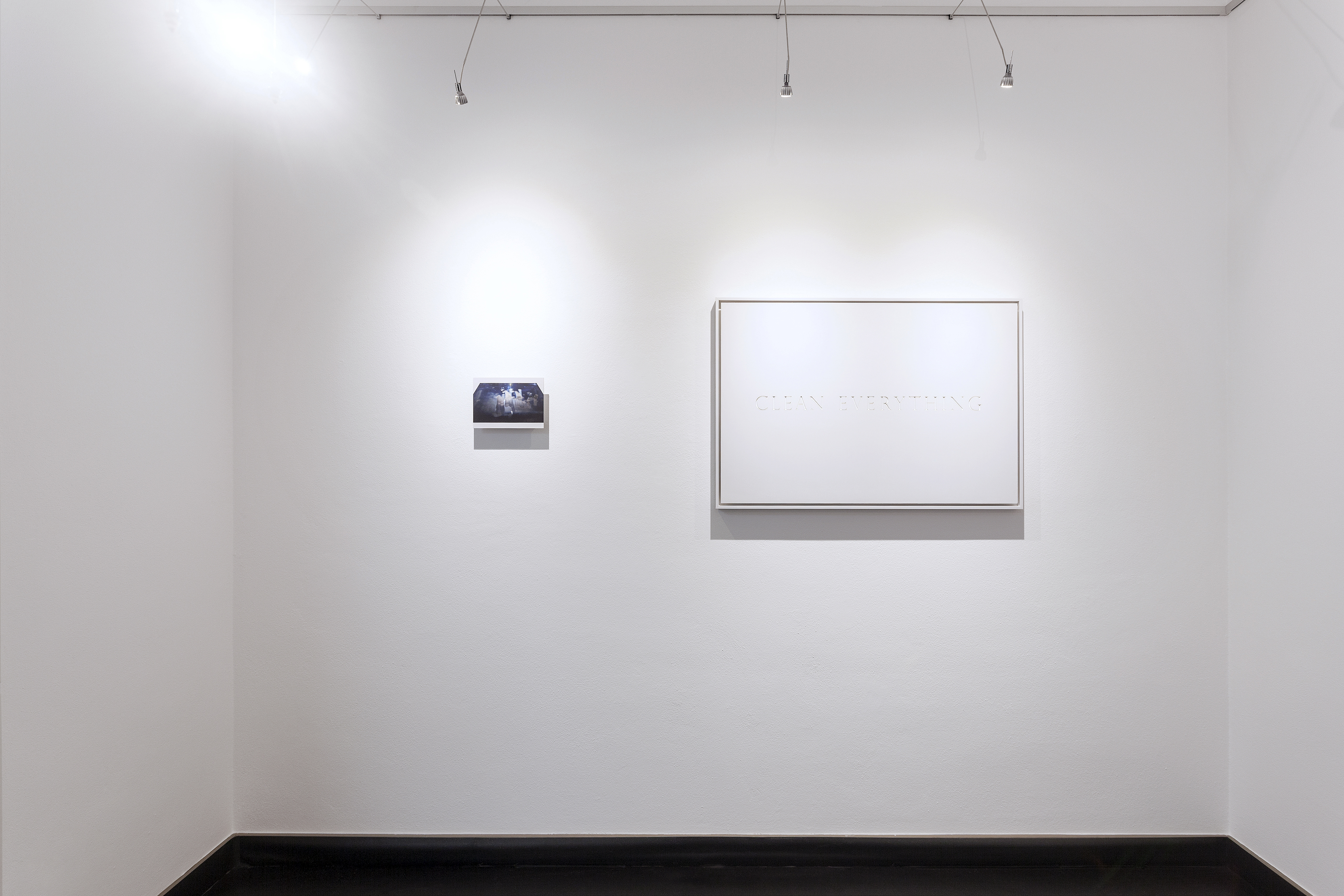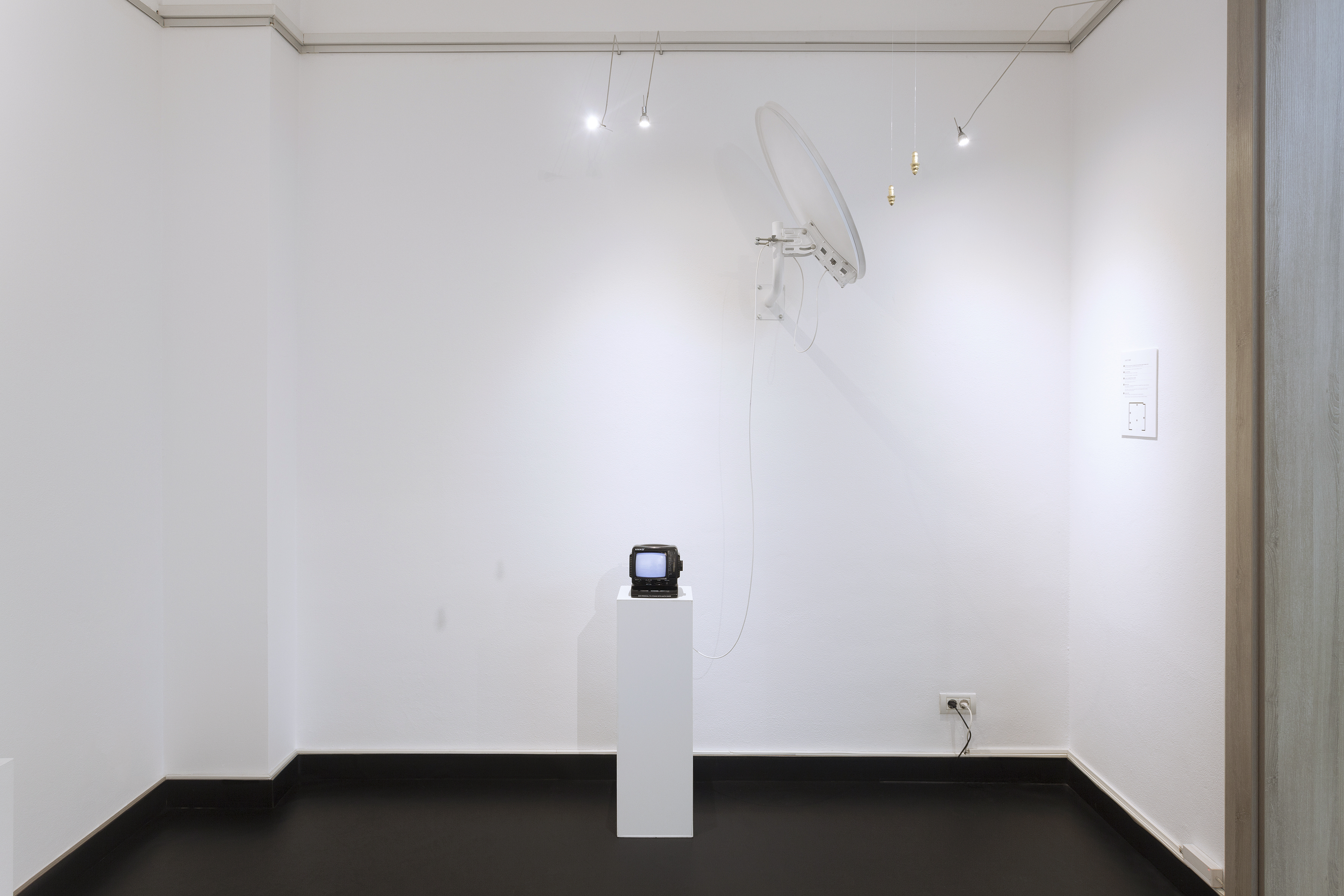 Cătălin Burcea,
"Safety Room"
creart Gallery
Piața Lahovari 7, Bucharest

February 20 - April 5 2020

Opening: February 20 2020, 7 - 9 PM

Curator: Răzvan Ion
Back
"Safety Room implies the existence of an aseptic space, unaltered by the flow of fake news. Possible only in the case of a total decoupling from any source of information - mass media, online, mouth to mouth, etc. - it is stated only as a "stop game", not as a definite solution. Protected from "contamination", there is always the risk of alienation, of a brutal exit from the scene, of leaving the world as it is and as we know it at this moment. The lack of correct information can lead, of course, to regrettable anomalies, which are sometimes difficult, if not even impossible to remedy. Therefore, Safety Room is NOT a solution! It is just a useful respite for analysis and reflection." (Cătălin Burcea)
"Cătălin Burcea is conceptually analysing the non-action caused by the impossibility of certainty. The impossibility of prediction implies the main impossibility to distinguish. On the other hand, safety creates its own problems. Burcea raises questions and even debates the accepted societal mechanisms that often produce errors. Cătălin Burcea's conceptual approach is permanently "time-specific". Always connected to socio-politically themes, always paying attention to the social reactivity." (Răzvan Ion)
Cătălin Burcea is a visual artist. He has exhibited, among others, at New York Foundation for the Arts (NYFA); JCE Biennale (6) - Beffroi de Montrouge, Paris; AltroQuale, Jesi, Ancona; National Contemporary Art Museum, Bucharest; Victoria Art Center, Bucharest; Calina Gallery, Timisoara; ARCUB Gabroveni, Bucharest; ALERT Studio, Bucharest; VIENNAFAIR, Vienna; Contemporary Art Ruhr, Essen; Centre for Contemporary Art Ujazdowski Castle, Warsaw; Spatiu Intact Gallery, Cluj-Napoca; Knoll Gallery, Vienna. He is co-founder and project coordinator at ALERT studio (White Code), Bucharest. In 2018 he was selected to represent Romania in the exhibition "How We See Things" organized by Austrian Embassy in Bucharest, through the Austrian Cultural Forum, on the occasion of the Austrian Presidency of the Council of the European Union. He lives and works in Bucharest.
Răzvan Ion is a theoretician, curator and cultural manager. He was an associate professor and lecturer at University of California, Berkeley; Lisbon University; Central University of New York; University of London; Sofia University; University of Kiev etc. He has held conferences and lectures at different art institutions like Witte de With, Rotterdam; Kunsthalle Vienna; Art in General, New York; Calouste Gulbenkian, Lisbon; Casa Encedida, Madrid etc. He is the co-founder of Bucharest Biennale, Pavilion Journal and Reforma Photo Days (toghether with Eugen Rădescu). As an artist he has exhibited in Bucharest Biennale, Poznan Biennial, SKC Gallery - Belgrade, National Museum of Art – Cluj, ICA – Bucharest, NY Experimental Festival, InterFACES – Bangkok, Centro Cultural del Matadero – Madrid, International Photo Ljubljana, Going Public - Milano, CCA Ekaterinburg, National Museum of Art – Timișoara, ICA Budapest, New Langton – San Francisco etc. He was a professor at the University of Bucharest, where he teached Curatorial Studies and Critical Thinking. Recently he was the curator of Bucharest Biennale 8, together with Beral Madra. He is the coordinator and chief curator of creart Gallery since 2017. He is the founder of Spinnwerk - Kunstverein Wien. He lives and works in Vienna and Bucharest.