RALUCA ILARIA DEMETRESCU,
"PINKSTORY"
creart Gallery
CREART Gallery

March 7 - March 24 2023

Opening: 7 March 2023, 6 PM

Curator: Ana Daniela Sultana
Back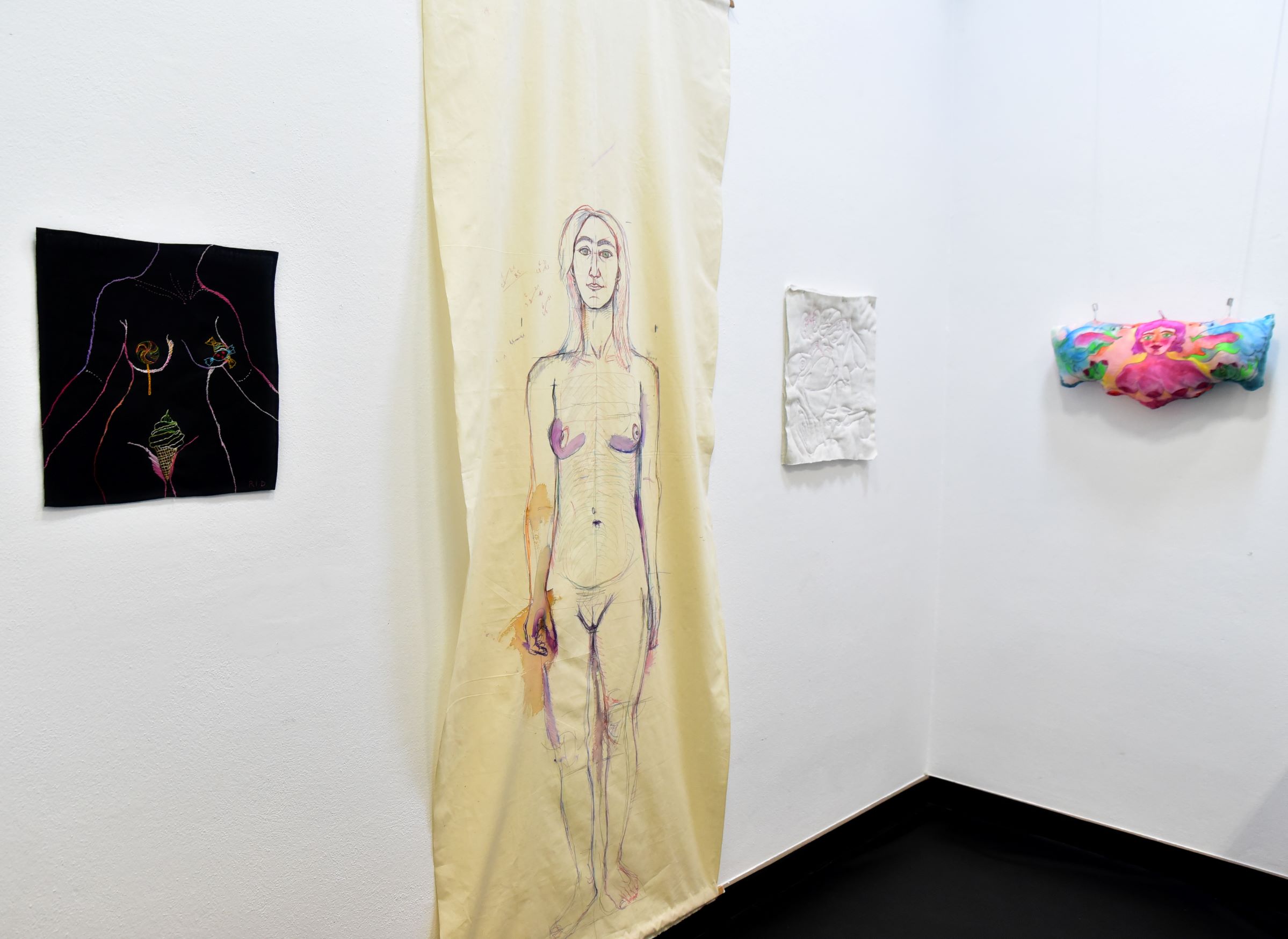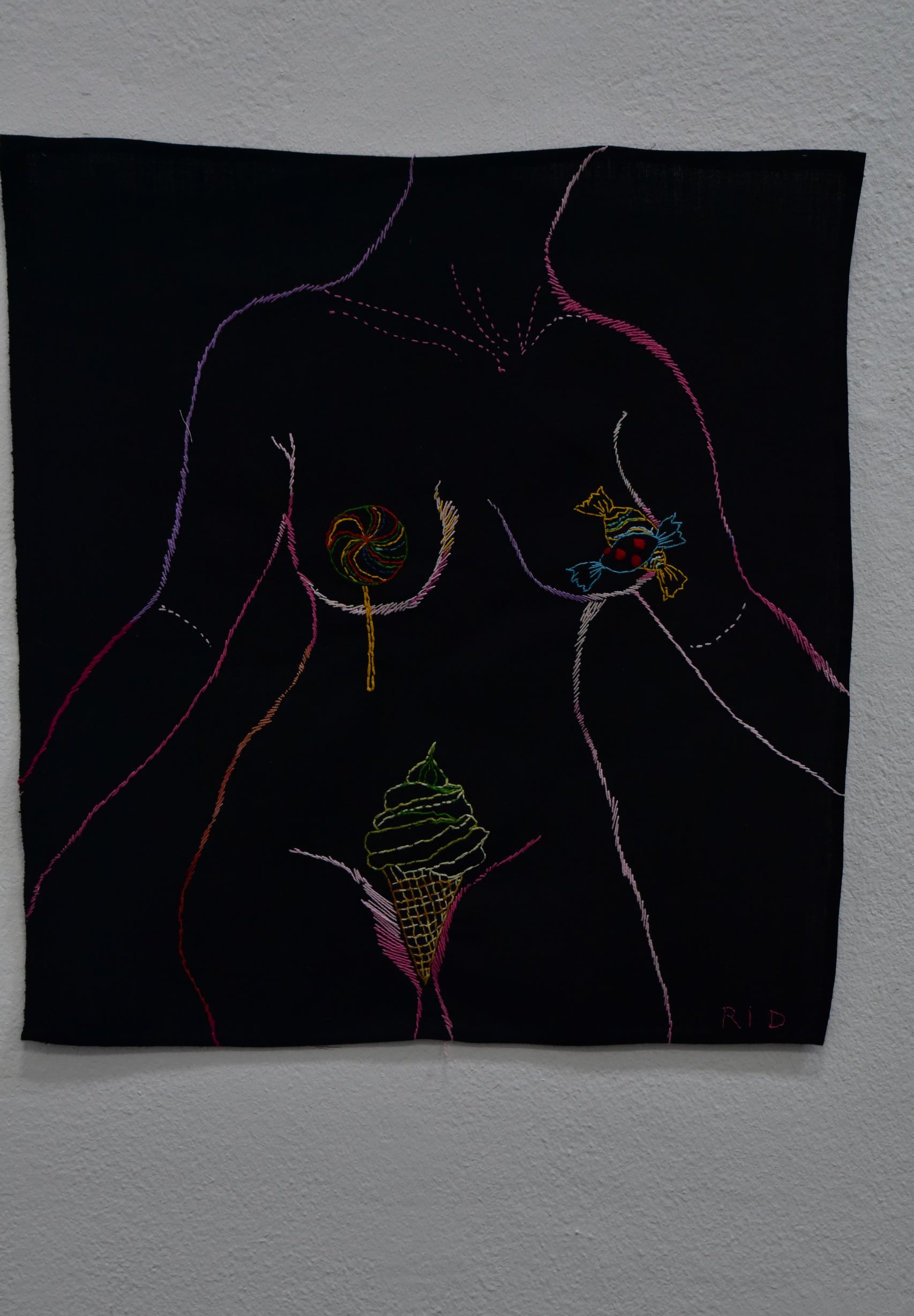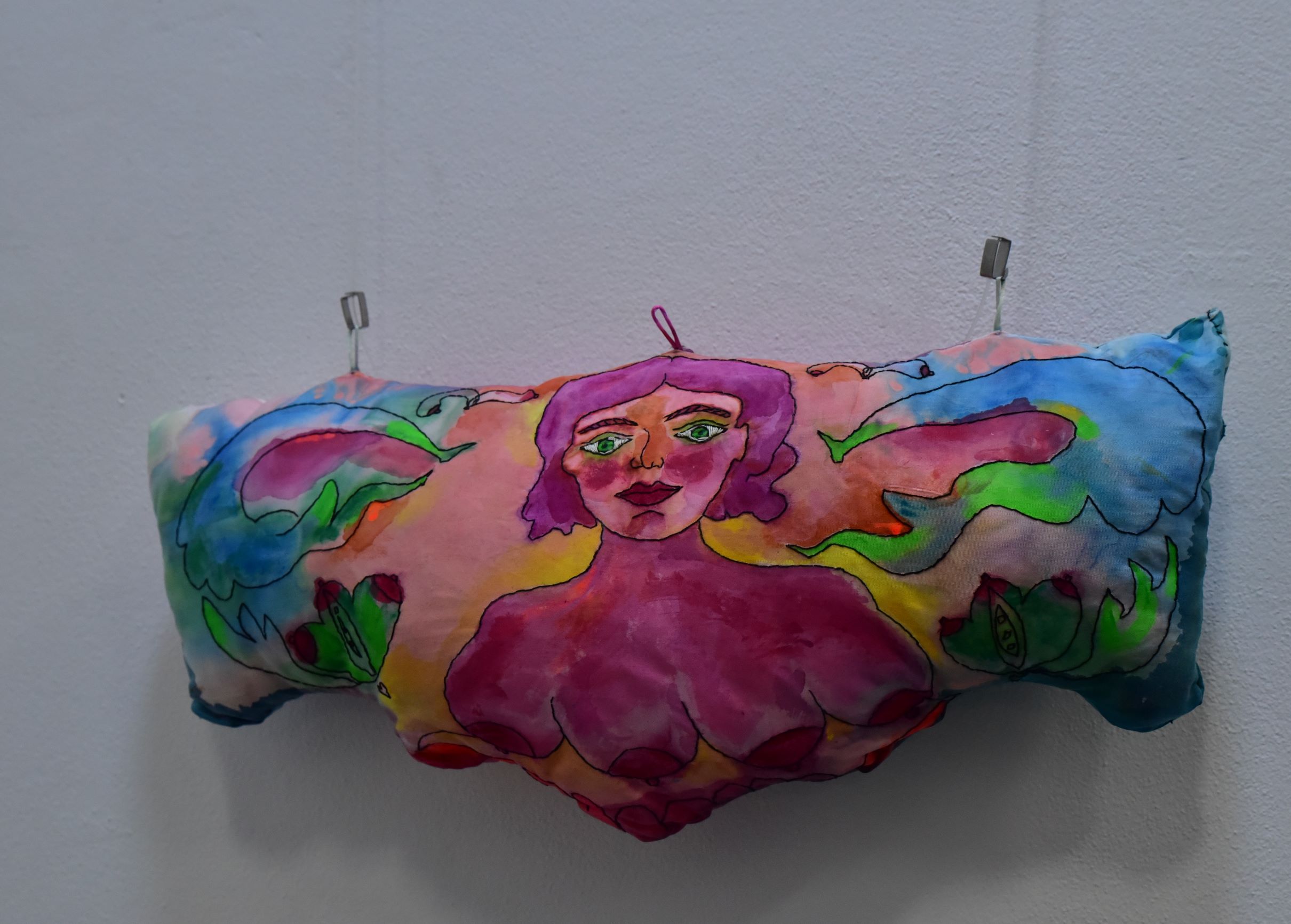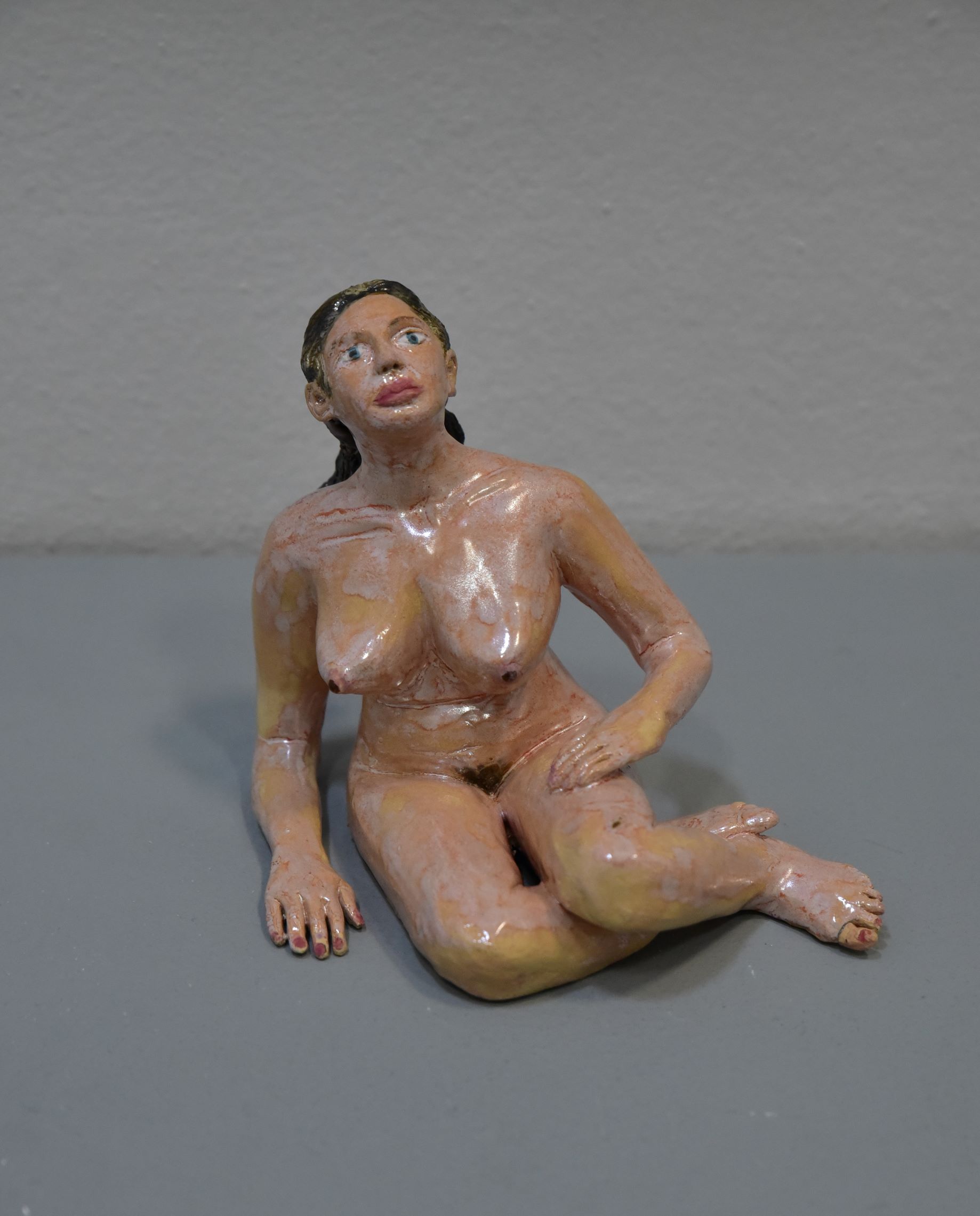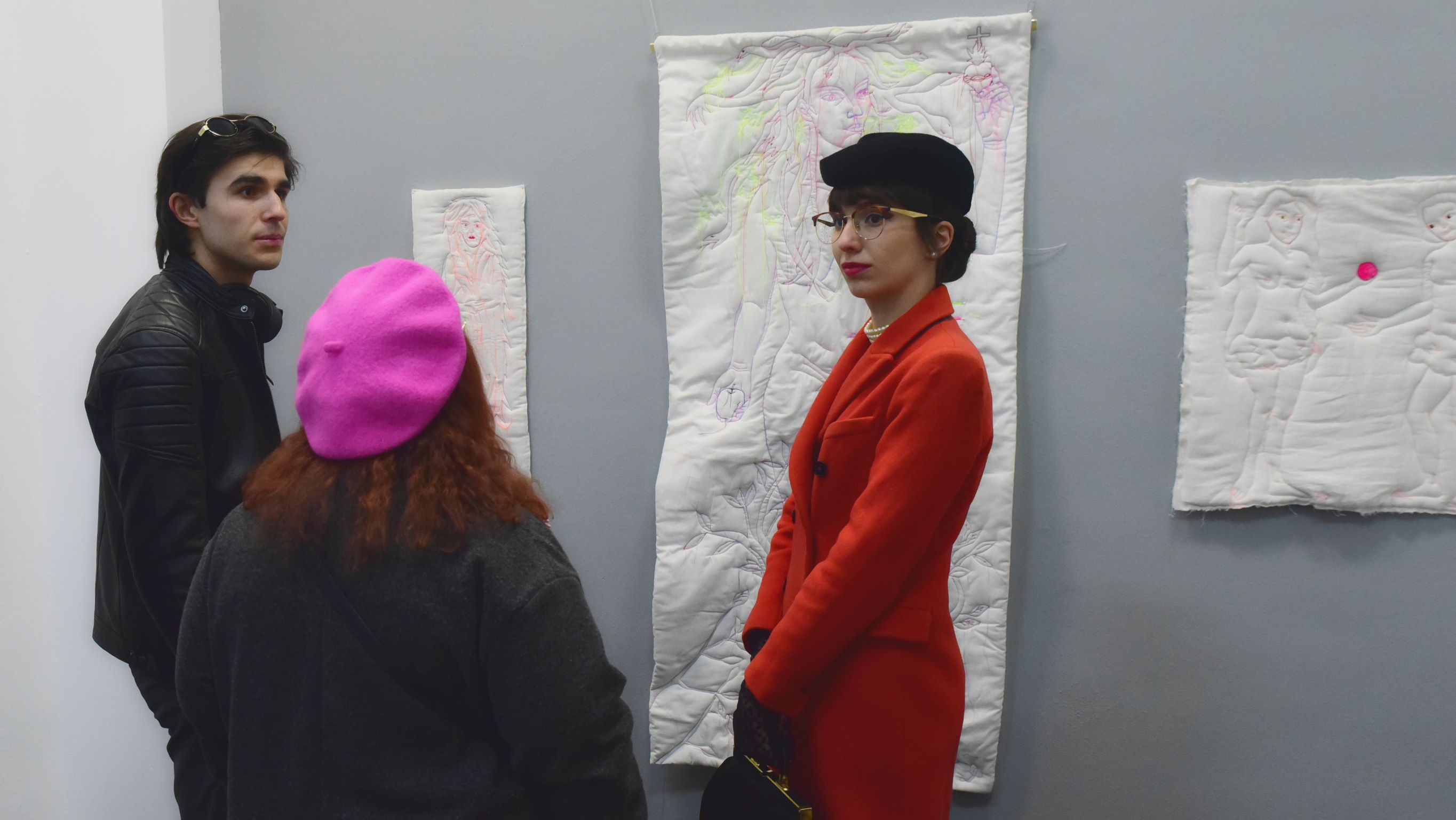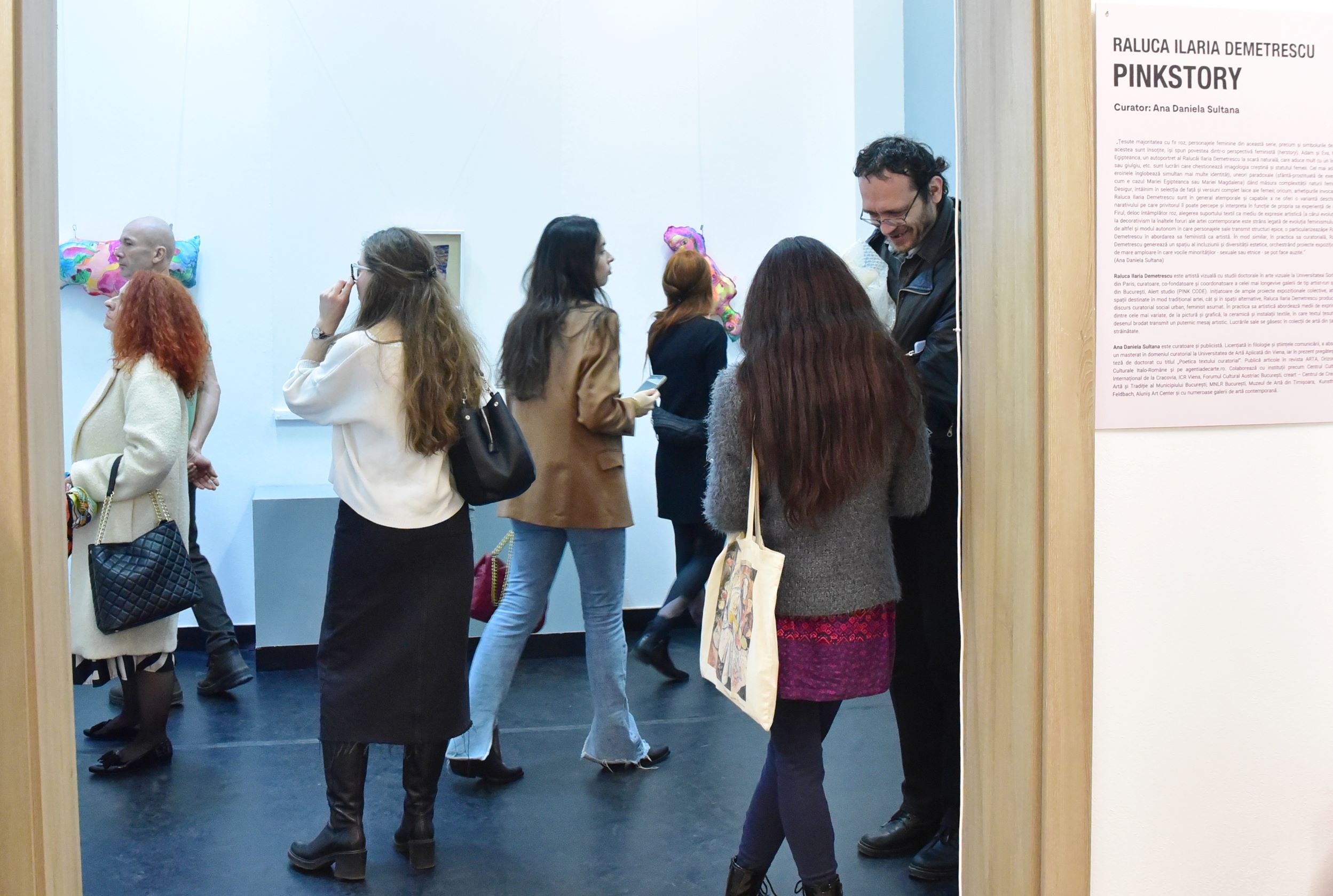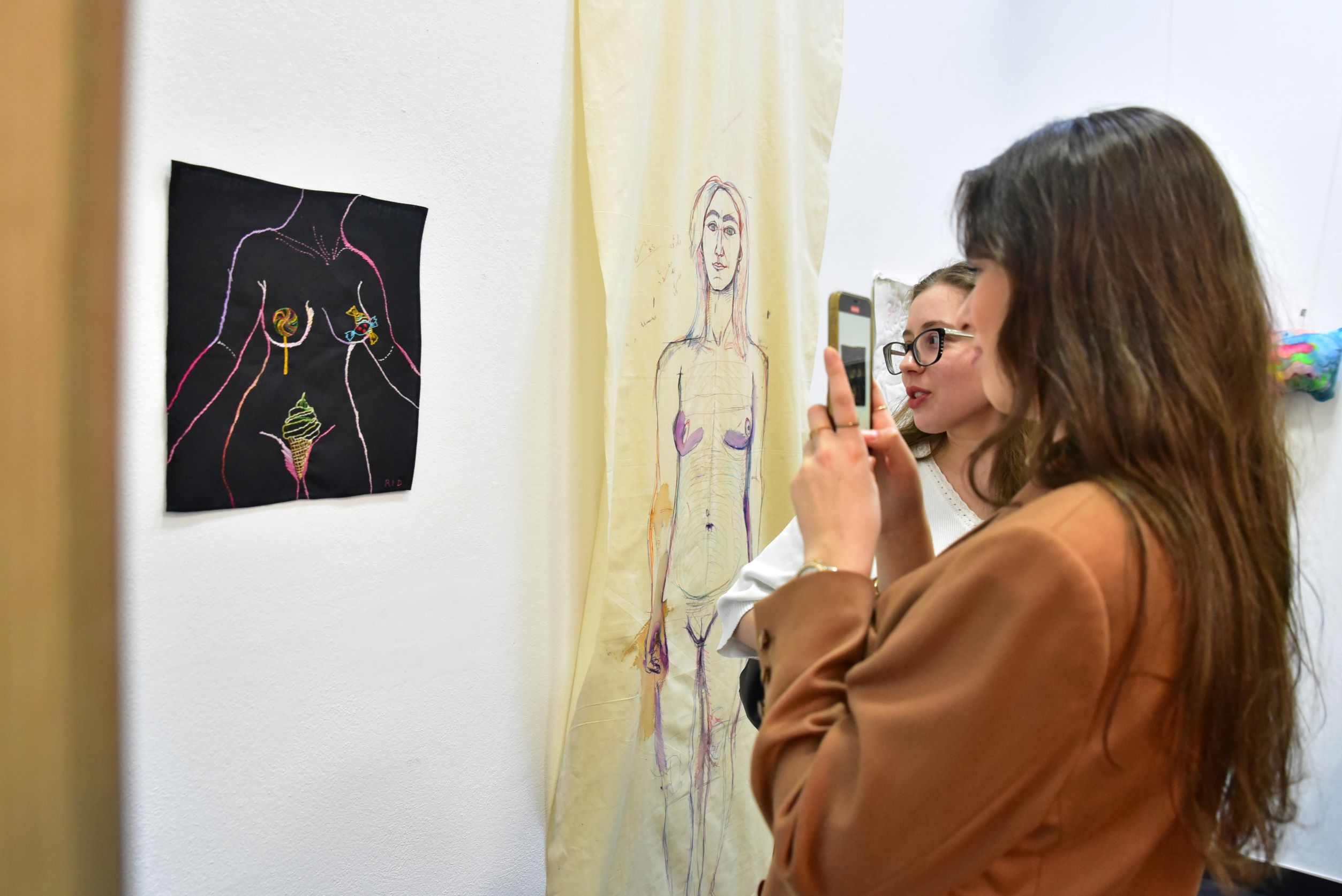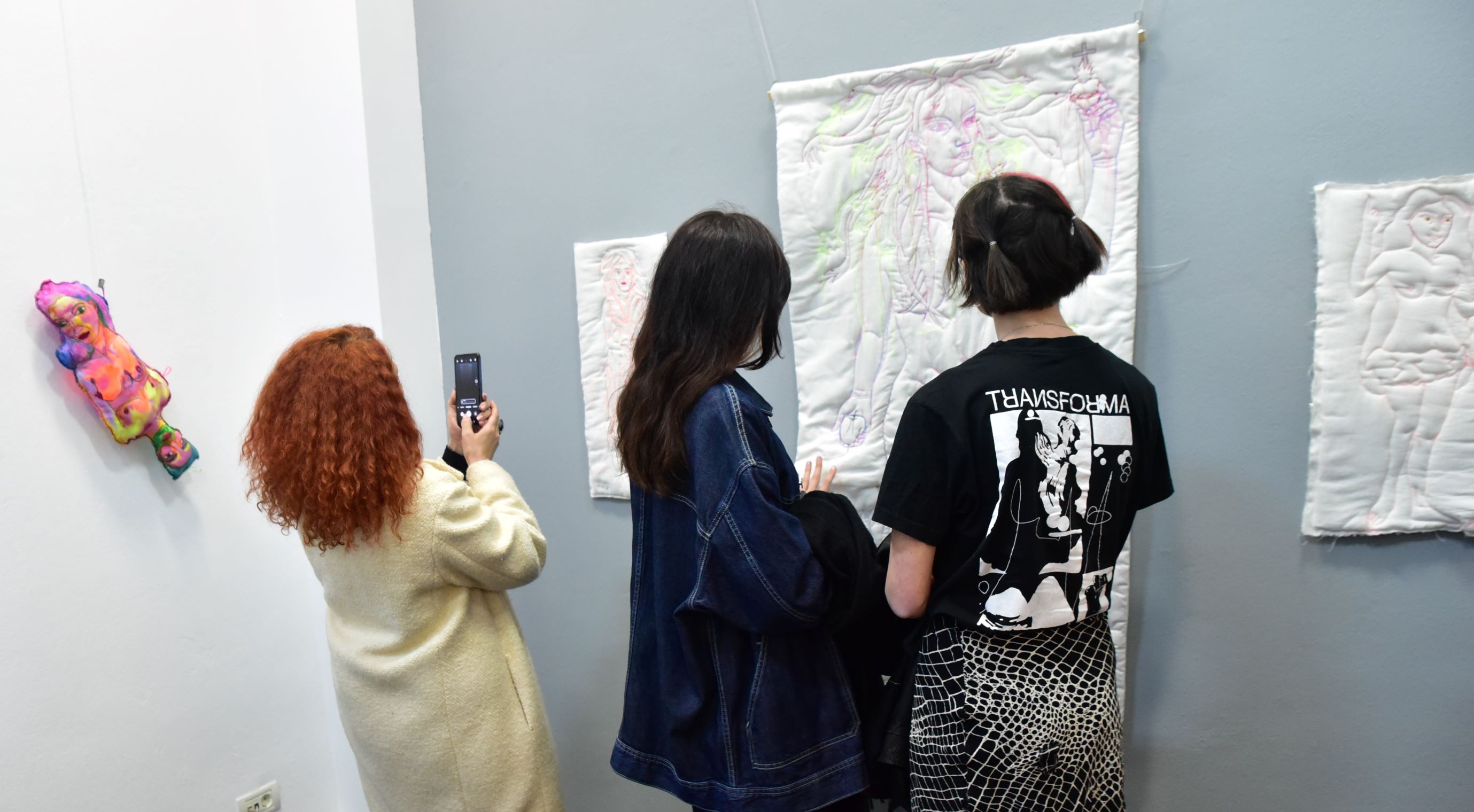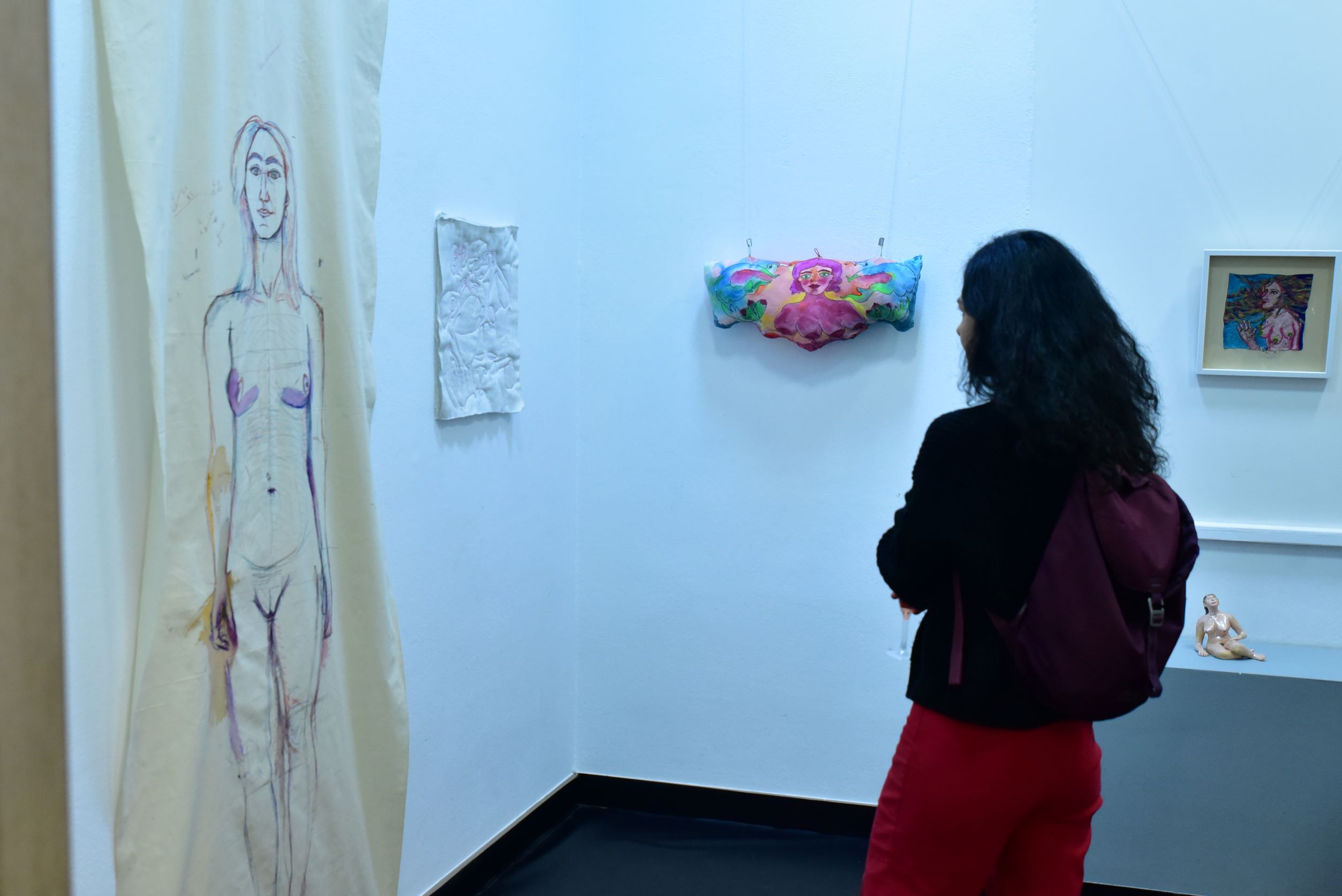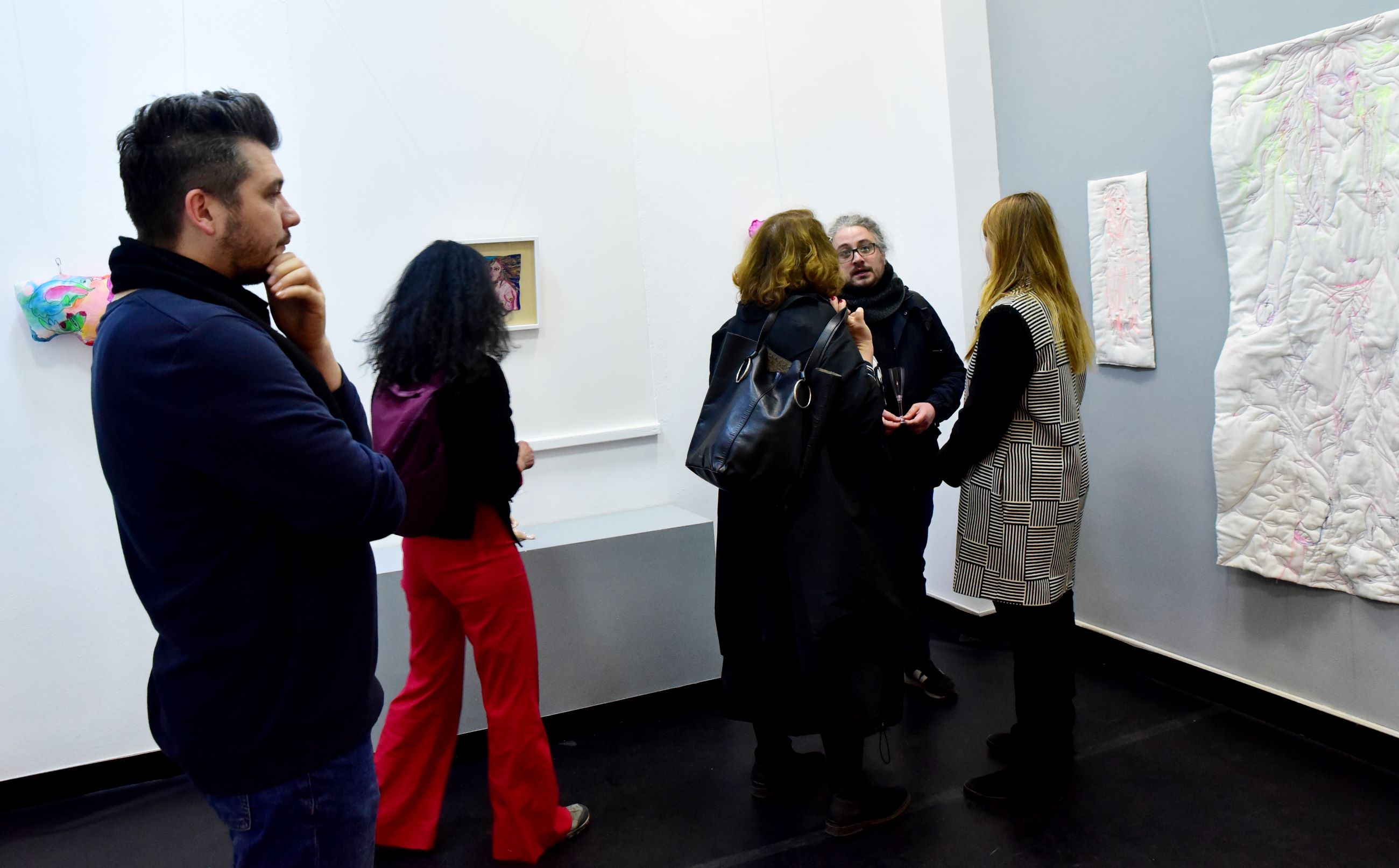 RALUCA ILARIA DEMETRESCU,
"PINKSTORY"
creart Gallery
CREART Gallery

March 7 - March 24 2023

Opening: 7 March 2023, 6 PM

Curator: Ana Daniela Sultana
Back
"Woven mostly with pink thread, the female characters in this series, and the symbols with which they are accompanied, tell their stories from a feminist perspective (herstory). Adam and Eve, Mary the Egyptian, a life-size self-portrait of Raluca Ilaria Demetrescu, which looks much like a pall or shroud, etc. are works that question Christian imagery and the status of women. More often than not, the heroines simultaneously encompass several identities, sometimes paradoxical (saint-prostitute for example, as in the case of Mary the Egyptian or Mary Magdalene), giving a measure of the complexity of female nature. Of course, we also find in this selection completely secular versions of women; however, the archetypes invoked by Raluca Ilaria Demetrescu are generally timeless and capable of offering us an open version of the narrative that the viewer can perceive and interpret according to his or her own life experience. The thread, not at all coincidentally pink, the choice of the textile medium as a medium of artistic expression (whose evolution from decorativism to the high forums of contemporary art is closely linked to the evolution of feminism), as well as the autonomous way in which her characters convey epic structures, characterize Raluca Demetrescu in her feminist approach as an artist. Similarly, in her curatorial practice, Raluca Demetrescu generates a space of inclusion and aesthetic diversity, orchestrating large-scale exhibition projects in which the voices of minorities - sexual or ethnic - can be heard." (Ana Daniela Sultana)
Raluca Ilaria Demetrescu is a visual artist with doctoral studies in visual arts at the Sorbonne University in Paris, curator, co-founder and coordinator of the longest-running artist-run gallery in Bucharest, Alert studio (PINK CODE). Initiator of extensive collective exhibition projects, both in spaces traditionally dedicated to art and in alternative spaces, Raluca Ilaria Demetrescu produces an urban social, feminist and assertive curatorial discourse. In her artistic practice she approaches a wide range of media of expression, from painting and graphics to ceramics and textile installations, in which woven text or embroidered drawings convey a strong artistic message. Her works can be found in art collections in Romania and abroad.
Ana Daniela Sultana is a curator and publicist. She holds a degree in philology and communication sciences, a master's degree in curatorial studies from the University of Applied Arts in Vienna and she is currently working on a PhD thesis entitled "Poetics of the curatorial text". She publishes articles in ARTA magazine, Orizonturi Culturale Italo-Române and on agentiadecarte.ro. She collaborates with institutions such as the International Cultural Centre in Krakow, ICR Vienna, the Austrian Cultural Forum Bucharest, creart - Bucharest Municipality Center for Creation, Art and Tradition, MNLR Bucharest, Timișoara Art Museum, Kunsthalle Feldbach, Aluniș Art Center and numerous contemporary art galleries.