Răzvan Ion,
"Geostrategic Love"
creart Gallery
Alexandru Lahovari Square no. 7, Bucharest

May 28 - June 23, 2019

Curator: Theodor Moise
Back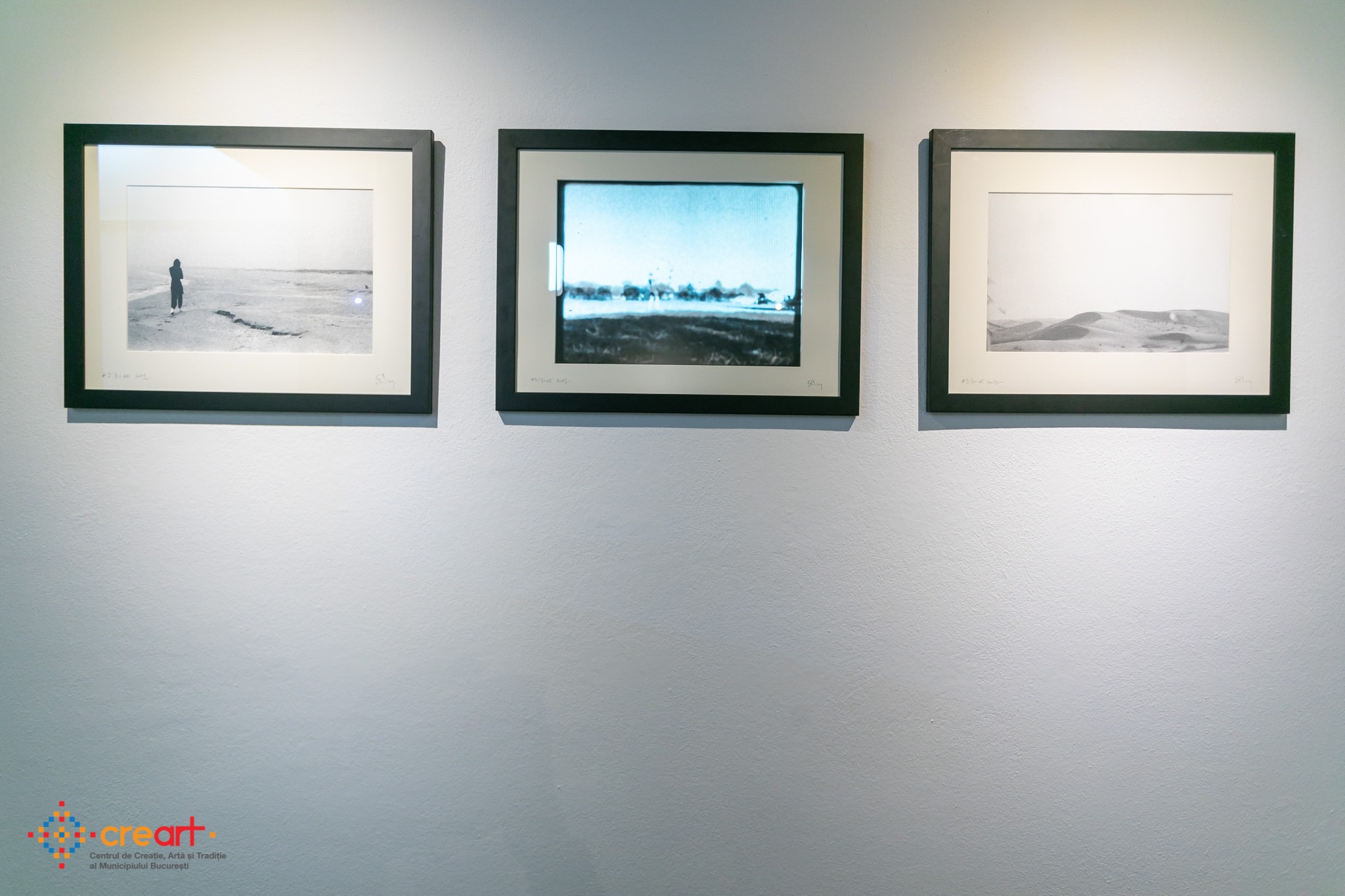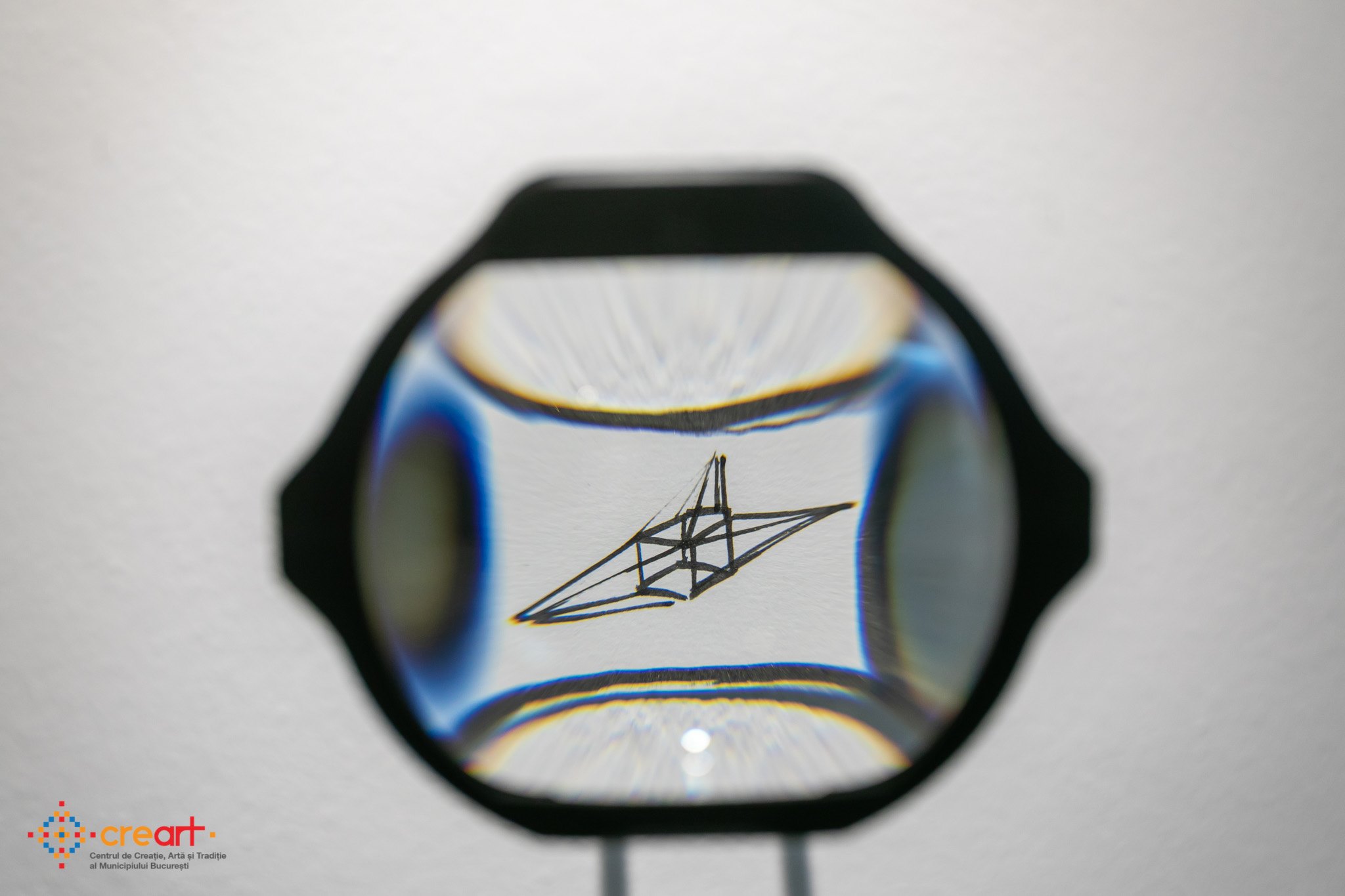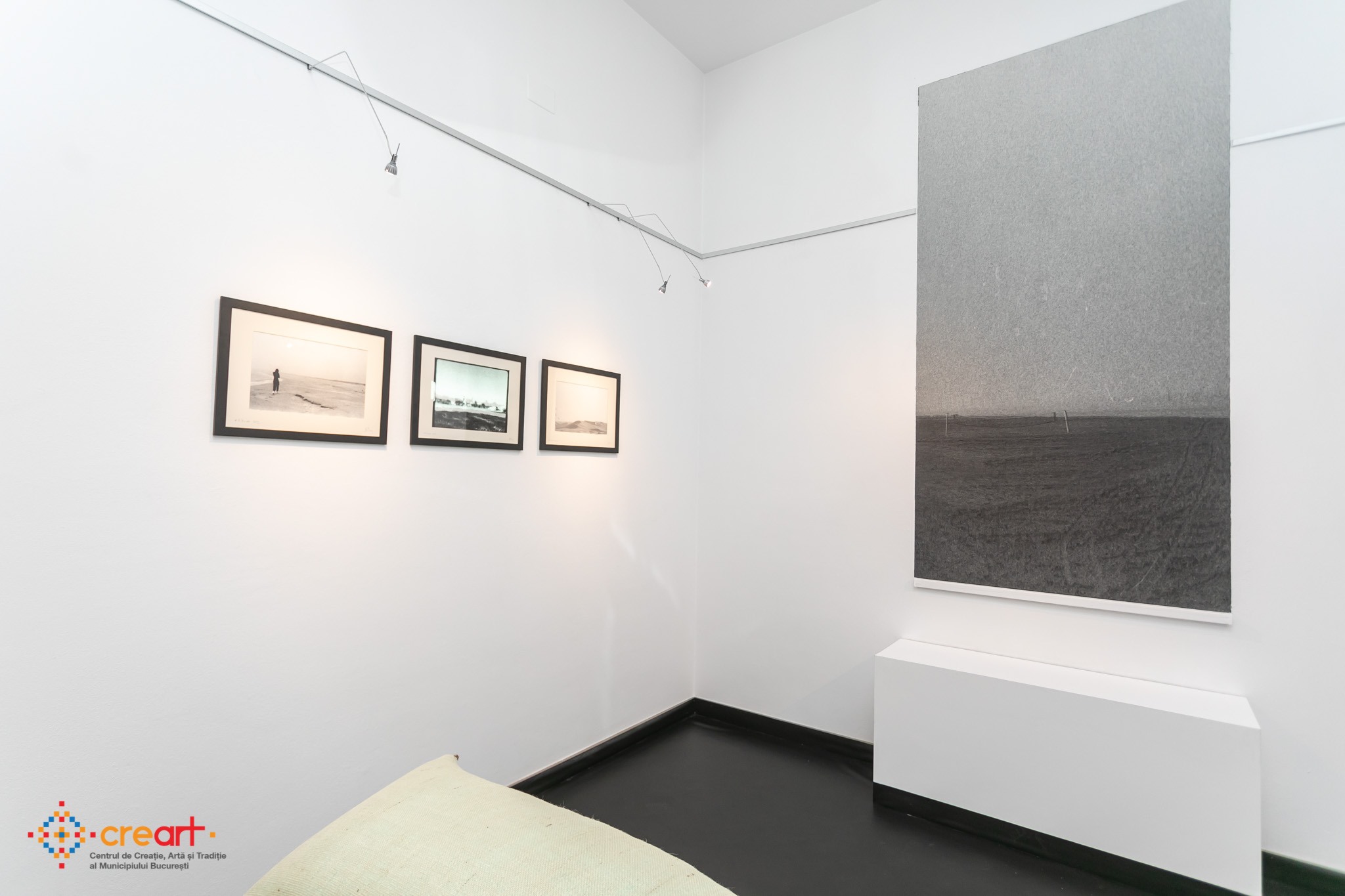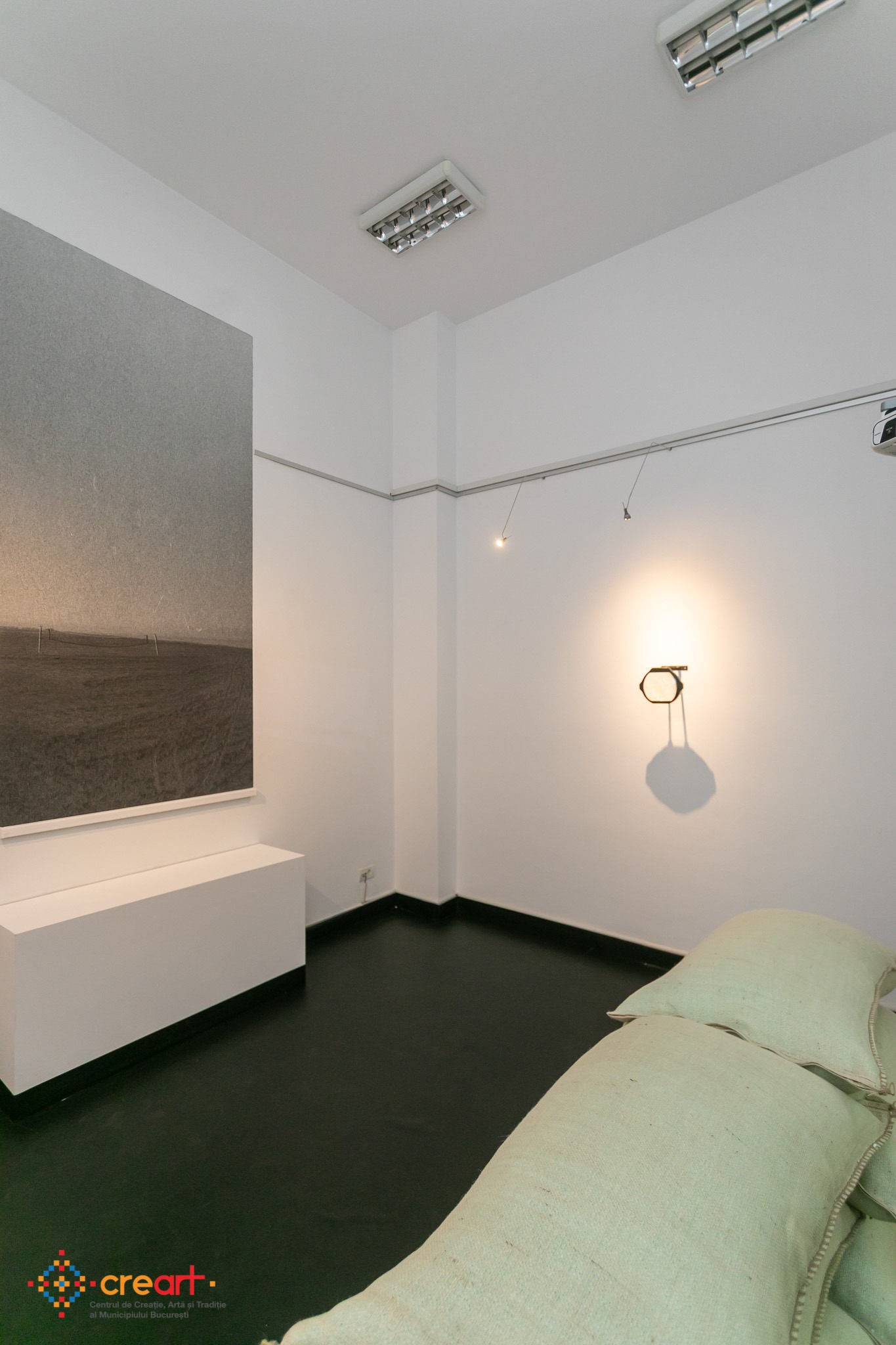 Răzvan Ion,
"Geostrategic Love"
creart Gallery
Alexandru Lahovari Square no. 7, Bucharest

May 28 - June 23, 2019

Curator: Theodor Moise
Back
"No one falls in love with the aim of hurting the object of her/his affection, much less hurting herself/himself. But, this happens often. Still, humans, nations can go directly from being in love to the state of war. The strategy of love requires the all-powerful enchantment of seduction. The aesthetics of seduction is a different topic to be discussed.
Love, as well as geostrategy, is studied as a pseudoscience. It is a fact that love and geostrategy have many things in common. Both create wars, alliances, build empires, destroy nations. Love has lost its strategy.
'Geostrategic Love' is a research theme that has evolved in an exhibition, being undertaken in the Desert of Arabia, the Black Sea and the Arabian Sea. On each shore we discover a game. On one hand a woman is joggling, on the other hand a volley net suggests an abandoned game because of the insupportable heat. Two strategic zones in this global equation with the game in between. The human presence - in fact the most important presence - is almost unnoticed. I had the same feeling when photographing both images: love and abandonment. If we look closer the object of love seems to have a different structure. The real structure.
Strategic thinking needs to get back in touch with love. 'Geostrategic Love' can be a new theory that should be studied at the academy." (Răzvan Ion)
"For Răzvan Ion knowledge and love are two elements commonly used in his artistic practice. Knowledge through love, love through knowledge. 'Geostrategic Love' emphasizes a strong contrast between the existence of love and the impossibility of existence in the absence of love. Contrast that can be discovered also in the symbolism of water. Water is both a boundary and a link between the areas separated by it. Things that appear to be antagonistic at a first look, but that have much in common when analyzed closer. The photo oversteps the classic exposure mode. The artist interferes with it by reinforcing and emphasizing certain elements or by projecting distint images on the photo." (Theodor Moise)
Răzvan Ion is a theoretician, curator and cultural manager. He was an associate professor and lecturer at University of California, Berkeley; Lisbon University; Central University of New York; University of London; Sofia University; University of Kiev etc. He has held conferences and lectures at different art institutions like Witte de With, Rotterdam; Kunsthalle Vienna; Art in General, New York; Calouste Gulbenkian, Lisbon; Casa Encedida, Madrid etc. He is the co-founder of Bucharest Biennale, Pavilion Journal and Reforma Photo Days (toghether with Eugen Rădescu). As an artist he exhibited in Bucharest Biennale, Poznan Biennial, SKC Gallery- Belgrade, National Museum of Art – Cluj, ICA – Bucharest, NY Experimental Festival, InterFACES – Bangkok, Centro Cultural del Matadero – Madrid, International Photo Ljubljana, Going Public - Milano, CCA Ekaterinburg, National Museum of Art – Timișoara, ICA Budapest, New Langton – San Francisco etc. He is a professor at the University of Bucharest where he teaches Curatorial Studies and Critical Thinking. Recently he was the curator of Bucharest Biennale 8, together with Beral Madra. He is the coordinator of creart Gallery since 2017. Lives and works in Vienna and Bucharest.
Theodor Moise is an artist, graphic designer and curator. He exhibited in many contexts, edited books and magazines. Recently he was selected by Art Theorema - Imago Mundi Highlights to be part of the collection of 2019. He was assistant curator and graphic designer for Bucharest Biennale 8 - "Edith your future", as well as graphic designer and one of the curators of the Photography Festival "Reforma Photo Days 1". His works include from photography to video, object, installation, photography and drawings. He exhibited in the National Museum of Art in Cluj, creart Gallery Bucharest, Art Theorema - Imago Mundi Highlights and Fantom Berlin etc. He lives and works in Vienna and Bucharest.