Martin Balint,
"Feeding Idle"
creart Gallery
Alexandru Lahovari Square no. 7, Bucharest

February 08 - March 4, 2018

Opening: February 08 2018, 19:00

Curator: Răzvan Ion
Back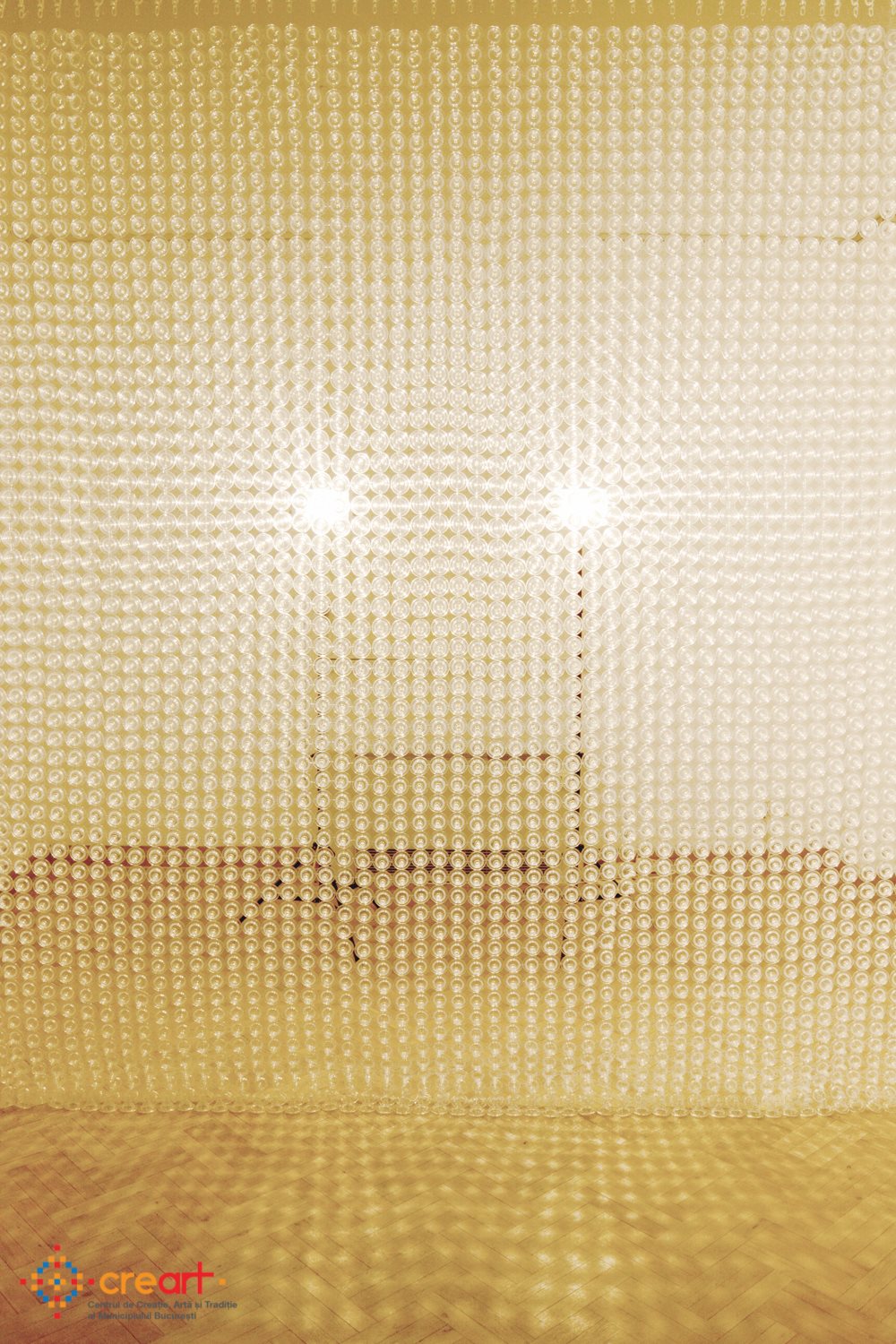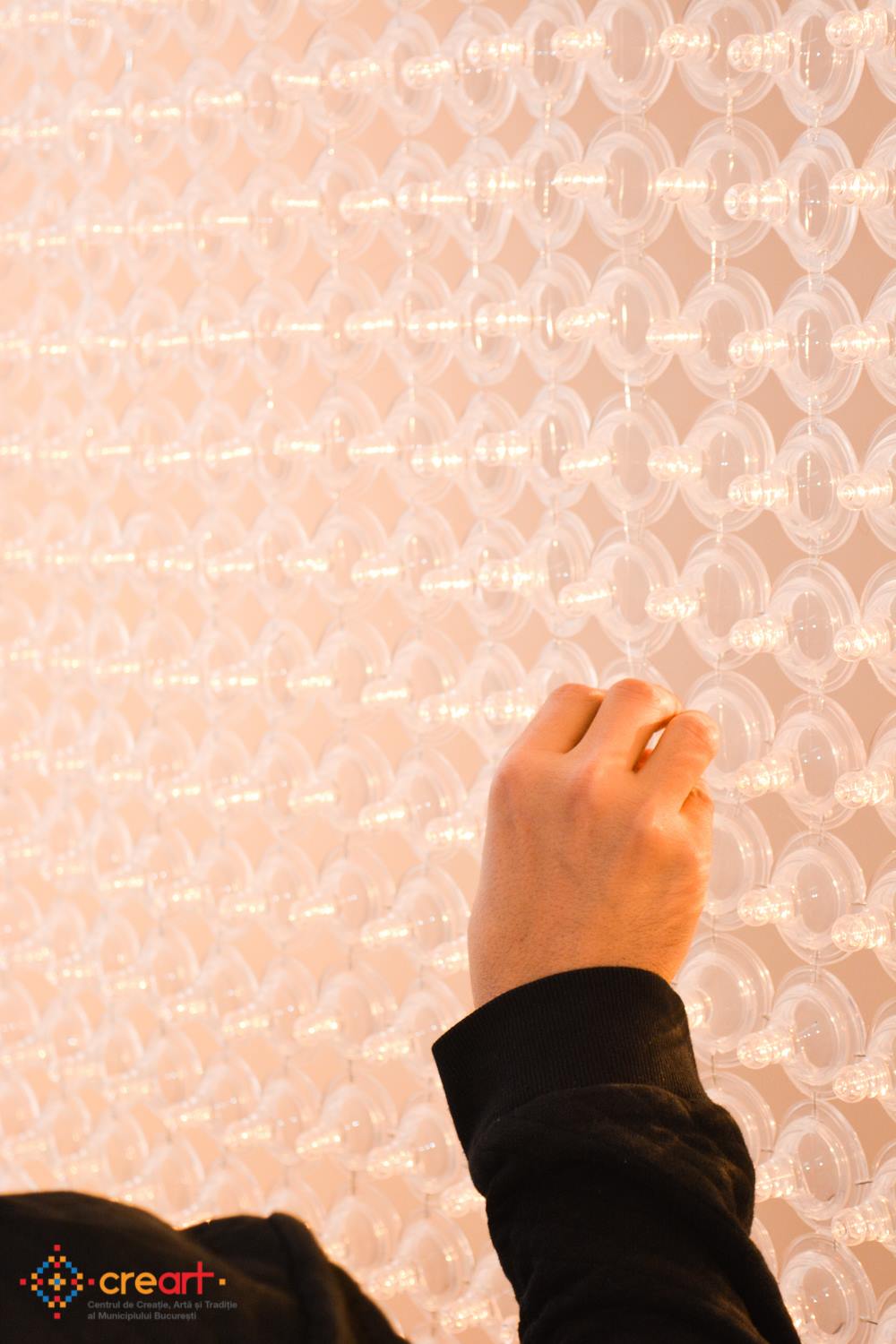 Martin Balint,
"Feeding Idle"
creart Gallery
Alexandru Lahovari Square no. 7, Bucharest

February 08 - March 4, 2018

Opening: February 08 2018, 19:00

Curator: Răzvan Ion
Back
"Feeding Idle is a systematic process of assembling a single object, obsessively repeated in order to achieve a ritualistic inward rhythm. Feeding Idle meticulously investigates the identity hybridisation of an object, by replicating it in a quasi-iconographic cadence. The silicone nipple, a device used to feed new-born babies, loses its own functional purpose and becomes an integral part of a semiotic mechanism." (Martin Balint)
"Seriality is being turned into a concept. Balint reminds us that the course of reproducing the industrially manufactured objects is an act of criticism on surviving through capitalism. The apparently prosaic objects develop into works of art and remind us of the change in the analysis by raising multiple questions. Questions that become the basis of critical thinking. Balint is an artist acting as an intermediator." (Răzvan Ion)
Martin Balint is an artist with interest in new media installations. He received his bachelor's degree and MA (2nd degree specialization) in New Technologies for the Arts within Accademia di Belle Arti in Venice. He has won the National Art Prize of MIUR in 2003 (Italy), the grant of the Bevilacqua La Masa Foundation in 2004. He has participated in collateral events of the Biennale di Venezia in 2005 and 2007, OPEN – International exhibition of sculptures and installations (10th, 11th and 14th edition) and Manifesta 7 (2008). He is also a finalist of the Arte Laguna Prize (2008) and Francesco Fabbri Art Prize (2014), winning the Jury Mention. He won the grant of the National Museum of Contemporary Art of Bucharest for the SenzArt exhibition in 2014. The same year he also won two Internetics awards for Best Interactive Brand Experience and Best Use of Technology. Martin Balint is one of the founders of the international art group CREAM (Creativity And Research in Arts and Media).
Răzvan Ion is an artist, curator, and theoretician. He exhibited at Bucharest Biennale, Poznan Biennial, SKC Gallery- Belgrade, National Museum of Art - Cluj, ICA - Bucharest, NY Experimental Festival, InterFACES - Bangkok, Centro Cultural del Matadero - Huesca, International Photo Ljubljana, CCA Ekaterinburg, National Museum of Art - Timișoara, ICA Budapest, New Langton - San Francisco, Constanța Art Museum etc. He was an associate professor at University of California, Berkeley; Lisbon University; Central University of New York; University of London; Sofia University; University of Kiev; etc. He has held conferences and lectures at different art institutions like Witte de With, Rotterdam; Kunsthalle Vienna; Art in General, New York; Calouste Gulbenkian, Lisbon; Casa Encedida, Madrid etc. He published in different books, published an artist book and worked as editor of several other books, including the most recent "Architectural Economy of a Biennial". He was a professor at the University of Bucharest where he teached Curatorial Studies and Critical Thinking. Recently he was appointed the curator of Bucharest Biennale 8, together with Beral Madra.